Dogfather carries a large variety of pet carriers, most of which are airline approved.

Sleepypod Atom
(Available in Jet Black, Robins Egg Blue, and Strawberry Red)


Sleepypod Air
(Available in Orange Dream, Dark Chocolate, Strawberry Red, Jet Black, Robins Egg Blue and Glacier Silver)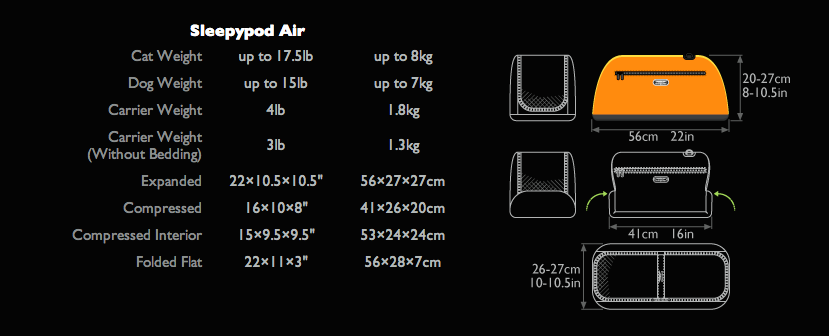 Sleepypod Mobile Pet Bed, Carrier and Car Seat
(Available in Black)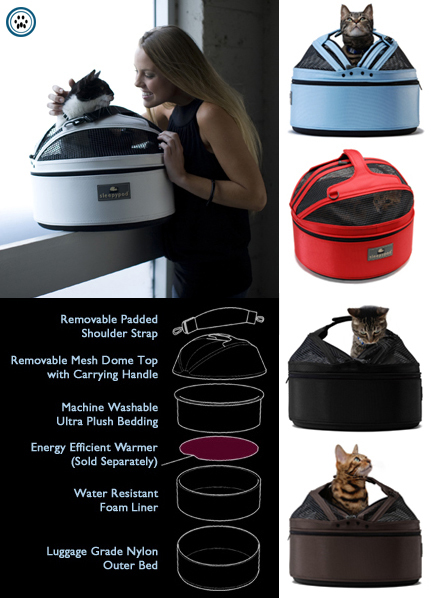 While many cats and dogs associate travel with negative experiences such as a trip to the vet or kennel, Sleepypod reduces stress by allowing a pet to travel safely in the comfort and familiarity of his or her own bed.
Now available at Dogfather in various sizes. Other colours available by special order.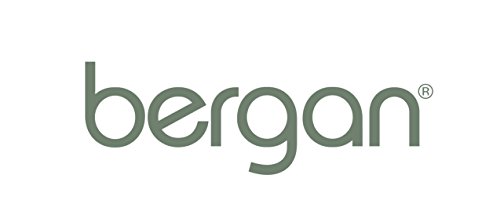 The Comfort Carrier
(Call for Availability)
The Comfort Carrier line features well ventilated sides, convenient pockets a washable fleece bed and a the exclusive Pet Connect feature which allows owners access to their pets without the risk of escape. They are available for Small dogs up to 10 lbs, and Large dogs up to 20 lbs.
Petote Designer Handbag Pet Carriers
(Available at our Yorkville location, and by Special Order)
If you're looking for a bag that makes the transportation of your dog sleek, stylish and subtle, Petote will be your go-to. Made in the US, these faux leather bags have plenty of storage pockets, mesh windows on either side and a mesh top lining for extra breathe-ability. These bags have a waterproof lining and a washable inner faux fur bedding. Only recommended for dogs 15lb and under.
Marlee Luxury Handbags
Siera Luxury Handbags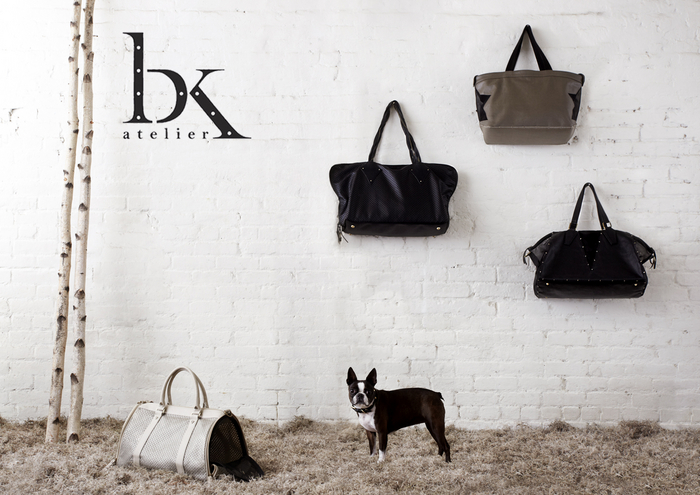 BK Atelier Bags
(Call for Availability)
Mia Carrier
Comes with removable shoulder strap, washable terry lining, comfort cushion and built in safety harness. The zippered doors can stay with mesh so your dog can see, or you can zipper the outer part so that you can conceal your pet and take him or her places where they may not be allowed.
Karli Carrier
This is a timeless silhouette with a modern edge. This sleek weekender features first class amenities for you and your pet. Karli Petite is approved by major airlines.

One For Pets EVA Backpack
This improved style of the EVA Backpack Pet Carrier is light-weight yet sturdy which is the perfect solution when you want to take your pet out for activities around town, or even for a hike in the woods.
Roll Around Travel Dog Carrier Backpack 4-In-1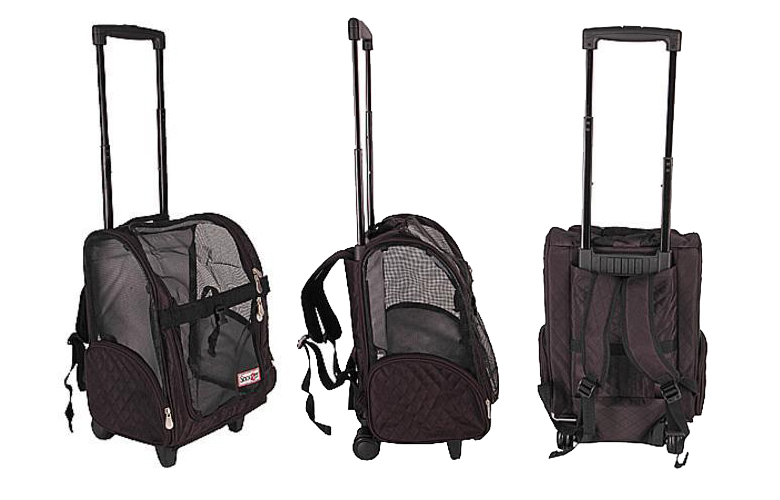 The Roll Around Pet Carrier Backpack is an approved airline dog, cat, and pet carrier that makes traveling with your pet easy with this 4-in-1 design. Our carrier seamlessly converts into a backpack, car seat and pet bed, so you can bring your dog or cat just about anywhere.