At Dogfather we have a great selection of long lasting chews for your dog to enjoy. As with all toys and chews, we advise owners to ALWAYS supervise your dog when chewing on a treat or toy.
These dental sticks are a great way to treat your dog to healthy gums and teeth. Their X shape exercises your dog's gums and jaw, and each flavour contains added nutritional immune system support. Each one is available in small dog or large dog size.
Canine Ware® Gorilla Chews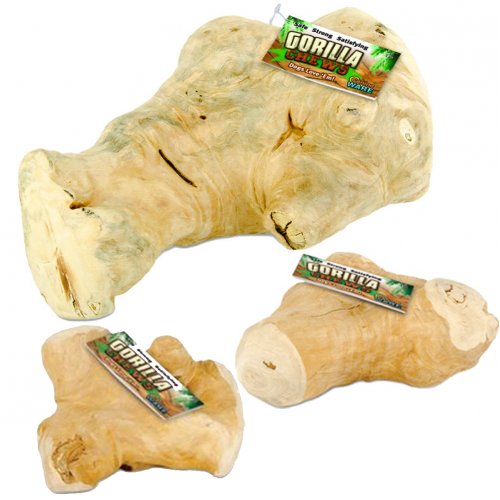 GORILLA CHEWS are an all natural wood chew for dogs.  Made from solid Java Wood, it does not splinter, and so is a safe alternative for dogs that love chewing on sticks. The wood is sustainably harvested and minimally processed to be environmentally friendly. The surface is extremely durable and long lasting, making an excellent chew choice for dental and gum care by reducing plaque build-up. Dogs instinctively love to chew wood, sticks, branches, and furniture, making Gorilla Chews the perfect solution to engage and entertain dogs for hours of gnawing fun.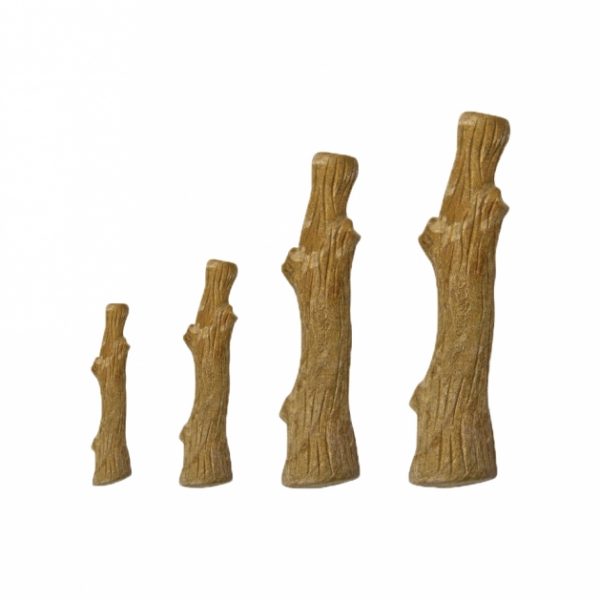 Dogwood is a chew made in the US that has the natural flavour and smell of wood your dog loves, without the danger of splinters. It comes in four sizes, so please buy according to your dog's size, and always supervise a chewing session. They should work on this slowly and not bite off large chunks.
This hard cheese snack was chewed on by ancient people of the Himalayas. It is made using traditional methods of dehydrating yak's milk, with no preservatives. It can be a very long lasting chew depending on your dog's chewing style. Most dogs work on these sticks for hours, softening it with their mouth to chew off small bits that are highly digestible. Think of it as a brick of hard toffee, except better, for your dog!