Dogfather & Co. has gift cards that can be made out in any denomination you wish. Gift cards can be ordered online, picked up in store, or can be shipped to your destination of choice.
We ship worldwide.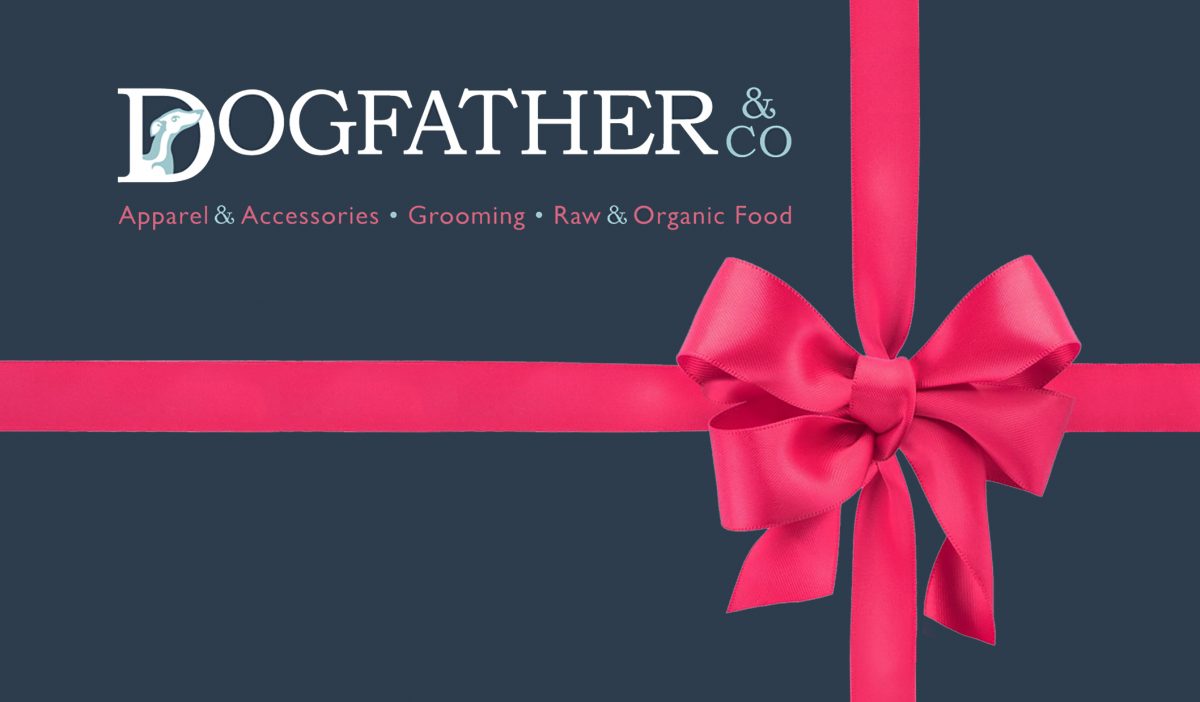 For orders over the phone, we do not allow denominations of more than $100.
Physical gift cards are only redeemable in store.
If you would like to purchase a gift card, and cannot make it in person, we are also able to set up a store credit.
Gift cards are non-refundable.
To purchase a gift card, please call us at (416) 960-1088 during our business hours.
Once you have submitted the form, you must call the store to provide payment information. We cannot process credit card transactions online, nor can we process your gift card order without payment.