Dogfather has the best dog footwear selection in the city! We guarantee that you will find the pair you need. Word of advice? Visit our store with your dog and request a fitting to be sure you go home with the right size. If you are unable to bring your pooch, click here to find out how to measure your dog's paws and one of our staff will be happy to help you find a suitable fit.
These all season booties protect paws against rain, mud, snow, salt and ice. Made entirely from silicone, they are one of the few dog boots on the market that are actually waterproof. Their ultra-wide opening & velcro securing strap make them very easy to put on.
Rubber Dipped Socks with Velcro Strap
Great for outdoors and indoors. Can also be used for elderly and other dogs with mobility issues on slippery floors.
Please refer to the following chart for sizing info.

The weatheproof boots protect your dog's paws in difficult conditions and challenging outdoor activities. The boots are easy and quick to put on and stay firm on the paws thanks to the flexible Velcro fastening mechanism. The flexible Softshell material, ergonomic design and pliable rubber soles make the boots comfortable and unobtrusive to wear. Sold in pairs of 2 in order to accommodate dogs that need different sizes front and back, or if you need to replace one boot, you don't have to buy a set of 4.
One of our best selling boots, designed in Toronto. Shop local! These Neoprene booties have soft, suede soles and toe enforcements for comfort all winter. They have an easy-on, easy-off system with double Velcro enclosures to keep them secure during play time.
See the following size chart for more information.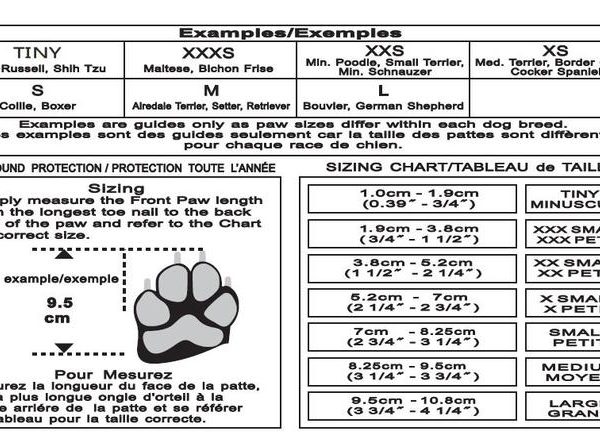 Ruffwear is a great company known for its high quality dog apparel. Their boots do not disappoint. Hardy and fashionable, both styles are designed for high impact wear such as sporting, jogging and hiking.
See the following chart for available sizes.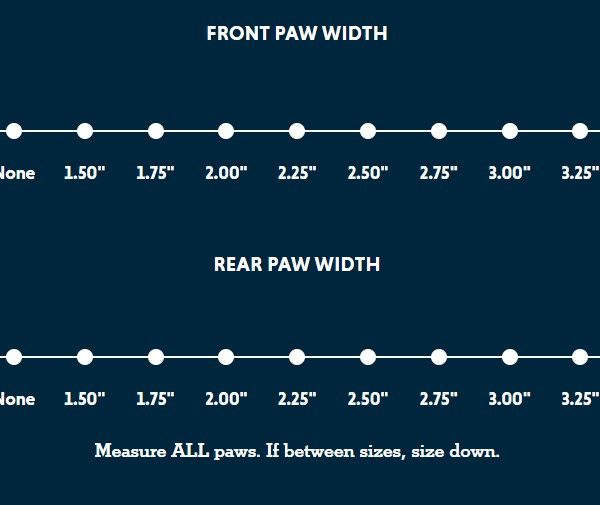 Reliable with unmatched durability, Polar Trex are sure to have your dog's feet covered. Designed for traction, warmth and protection from the elements, they are insulated and also waterproof. These boots have a hook and loop closure mechanism to ensure a secure fit. Always be sure to check the tension of the boots throughout your activities and as needed.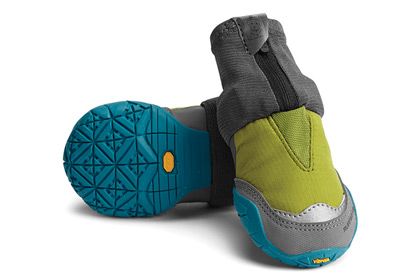 A great option for a dog style hiking boot. They are durable and designed with a high traction sole for outdoor activity. The breathable mesh provides ventalation while guarding from outside debris. As with all boots, be sure to check the tension throughout yor daily activities and cinch extra as needed.
The simple, no fuss boots you've come to rely on come in variety of flexible sizes. These are great boots for puppies or dogs that hate things on their paws, because the boots are thin enough that your dog can feel the ground under their pads.
See the following chart for sizing.
This new and improved boot has a rubber sole with grip and flexibility. With and easy on and off Velcro component, these boots are just what your dogs paws need this winter.
These socks have added grip for indoor use. They also work well as extra warmth for under a boot, or protection against hot gravel in dry months.