Absolute Holistic Air Dried Food
Absolute Holistic air dried food contains the finest ingredients that are sourced from trusted farmers.
Ziwi Peak Air Dried Dog Food
These gently air dried recipes utilize ancient meat preserving methods and patented air drying tech, so this food stays shelf stable longer without the use of preservatives.
Stella & Chewy's Freeze Dried Raw Food
Dogfather is a proud retailer for Stella & Chewy's freeze dried food and treats. This food is seriously phenomenal in its ingredients and in its palatability. We highly recommend it for those picky eaters! Also great for dogs with protein sensitivities or allergies. This stuff is just too good not to at least give it a try. Come on in to Dogfather and get a bag for your pooch today!
Freeze Dried Raw Dinner Patties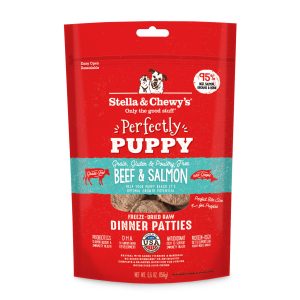 Perfectly Puppy Dinner Patties Beef & Salmon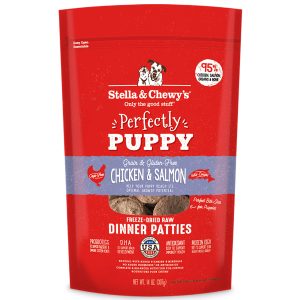 Perfectly Puppy Dinner Patties Chicken & Salmon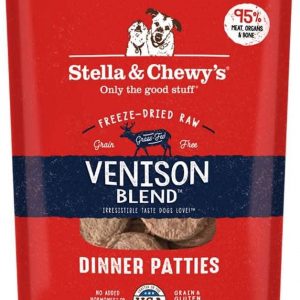 Venison Blend Dinner Patties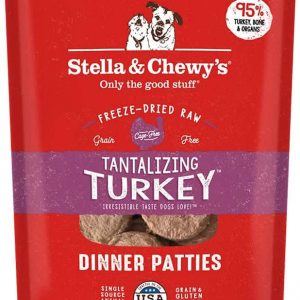 Tantalizing Turkey Dinner Patties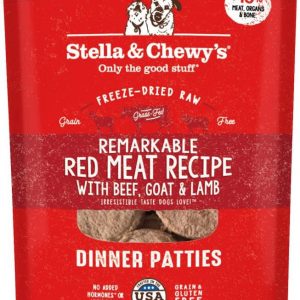 Remarkable Red Meat Dinner Patties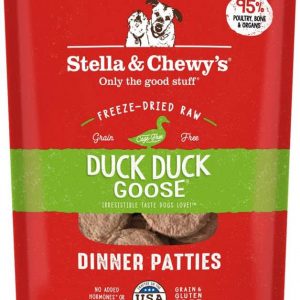 Duck Duck Goose Dinner Patties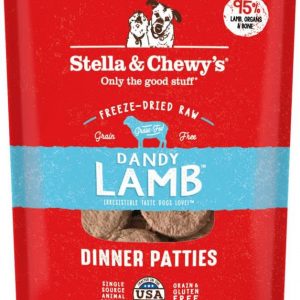 Dandy Lamb Dinner Patties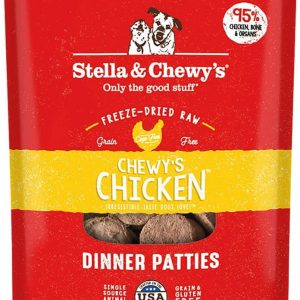 Chewy's Chicken Dinner Patties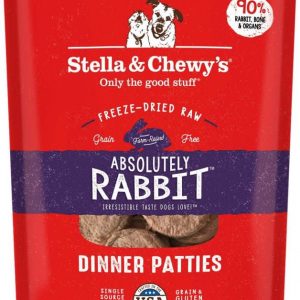 Absolutely Rabbit Dinner Patties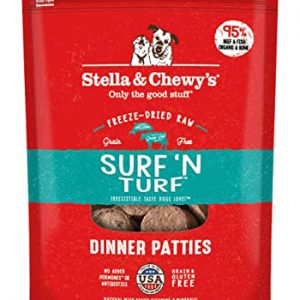 Surf 'N Turf Dinner Patties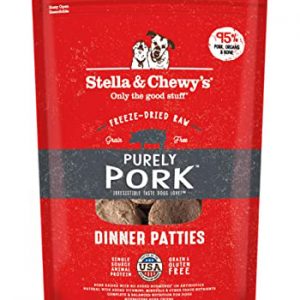 Purely Pork Dinner Patties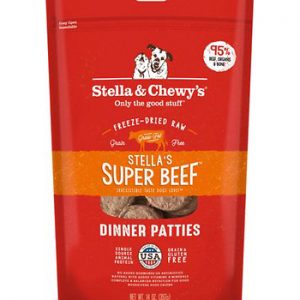 Stella's Super Beef Dinner Patties
Freeze Dried Raw Dinner Lil' Bites
If you need something in littler bits for the little guy, Stella's offers Lil Bites – patties broken up into smaller pieces, making it easier for your tiny pup to chew.
Freeze Dried Raw Meal Mixers
Meal Mixers are the perfect kibble topper for picky eaters, or for growing dogs who need just a little extra protein. These bags also work great as high value training treats!
The Mixers you know and love, but now with added blueberries, bananas and strawberries for extra nutrition.
Marie's Magical Dinner Dust
A special treat for that picky eater in you life! Just sprinkle and serve atop your doggy's meal and that nose will turn down to the bowl, instead of up.
Stewart Freeze Dried Dog Food
This American made food is created in small batches to ensure maximum freshness. Like Stella's, it is available in both nugget and patty form for mealtime ease. Stewart's recipes use single or limited source proteins, making it great for food sensitive pups.