Marie's Kitchen Cooked Meals
New to Dogfather is Marie's Kitchen, cooked meals by Stella and Chewy's. Gently cooked in small batches, their recipe uses veggies like zucchini, squash, pumpkin, red pepper and kale for antioxidants. The great selection of protein rich ingredients, vitamins, and minerals comes together in a nicely balanced meal for your dog.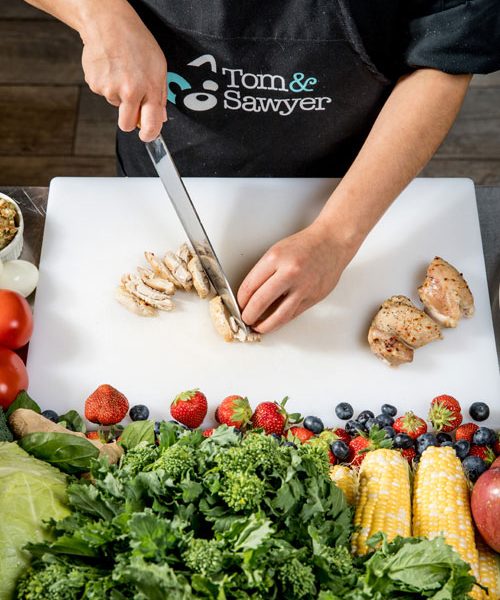 Tom & Sawyer prepares gently cooked meals following the same strict regulations as human food providers, while meeting the specific nutritional needs for dogs and cats. Meals come frozen and conveniently packed in 1lb bags. To serve, just thaw and pour in the amount correct for your dogs weight and age.
Click here for more information on nutrition and feeding guides.