Check out our fun selection of soft, squishy, squeaky latex critters and treats! Great for puppies, small dogs or gentle chewers.
Balloon Animal Toys
These toys are stuffed, making them more durable then your average latex toy.  Available in 4 sizes.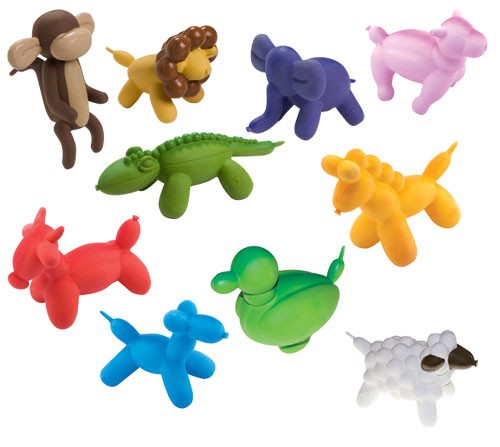 Henrietta and Family
A classic rubber chicken favourite that has been around for years! Henrietta, Henrietta's Boyfriend Earl, Grandma Hippy Chick and Grandpa Gimpy Hip. Available in two sizes.