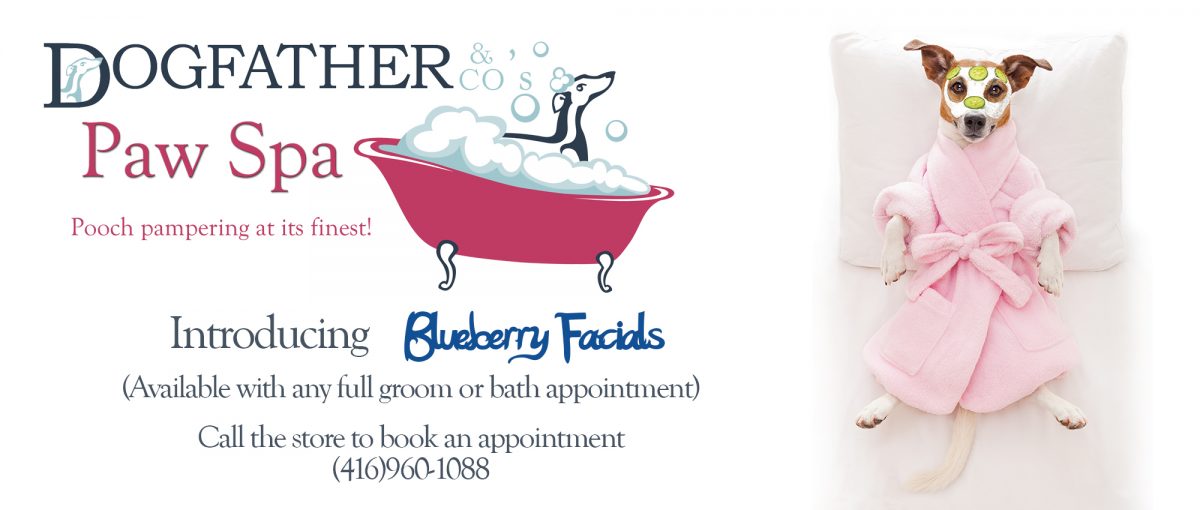 Blueberry Facial – (available with bath or full groom only)
What is a Blueberry Facial?
It is a PH balanced tearless dog shampoo that is lick safe and won't turn fur blue.
It contains coconut oil, jojoba, aloe and blueberry extracts, avocado and Vitamin A, D, E
In addition to removing tough stains on the face (tears and chin) and paws over time, it also works as an anit-fungal, anti-microbial and hypoallergenic moisturizer.
It softens and conditions skin, coat and acts as an immune stimulant because of the coconut oil and and antioxidants in the blueberries.
Suitable for all ages, sizes and breeds. Especially suitable for dogs with facial folds such as pugs, bulldogs, boxers that tend to develop foul odours due to yeast infections. This product also help dogs with excessive tears that develop stains and exude a "wet odour". This wet area serves as a germ pool and can spread skin infections. The blueberry facial can help by removing the dead skin cells and soothing the underlying irritated skin.
Also available to purchase at Dogfather for use at home.