An ergonomic harness, the Weekend Warrior Eco is suited to active dogs who need a combo of comfort, flexibility and functionality. This harness is designed to evenly distribute the pressure caused by pulling, on your dog's chest. The surface material is made of 100% recycled polyester with a waterproof Houndtrex lamination. The lining is breathable and reduces chafing.
This harness includes a handy-handle for situations where you need close control. There is added 3M reflective piping to improve night time visibility. We offer this harness in colours Hedge and Rosehip, in sizes 16″ – 47″ (see size chart below).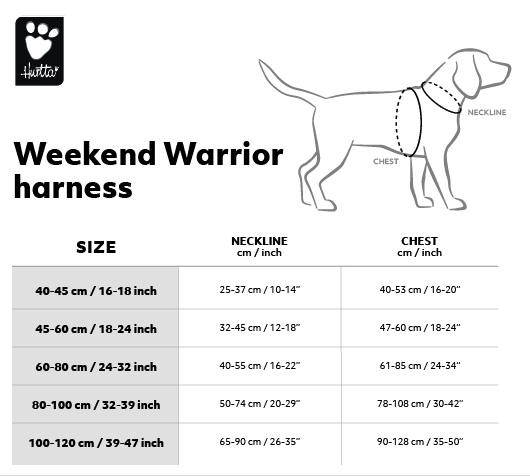 *For more assistance with measuring, click here, or visit us and we will be happy to fit your dog in person.