Camping With Your Dog? We've Got You Covered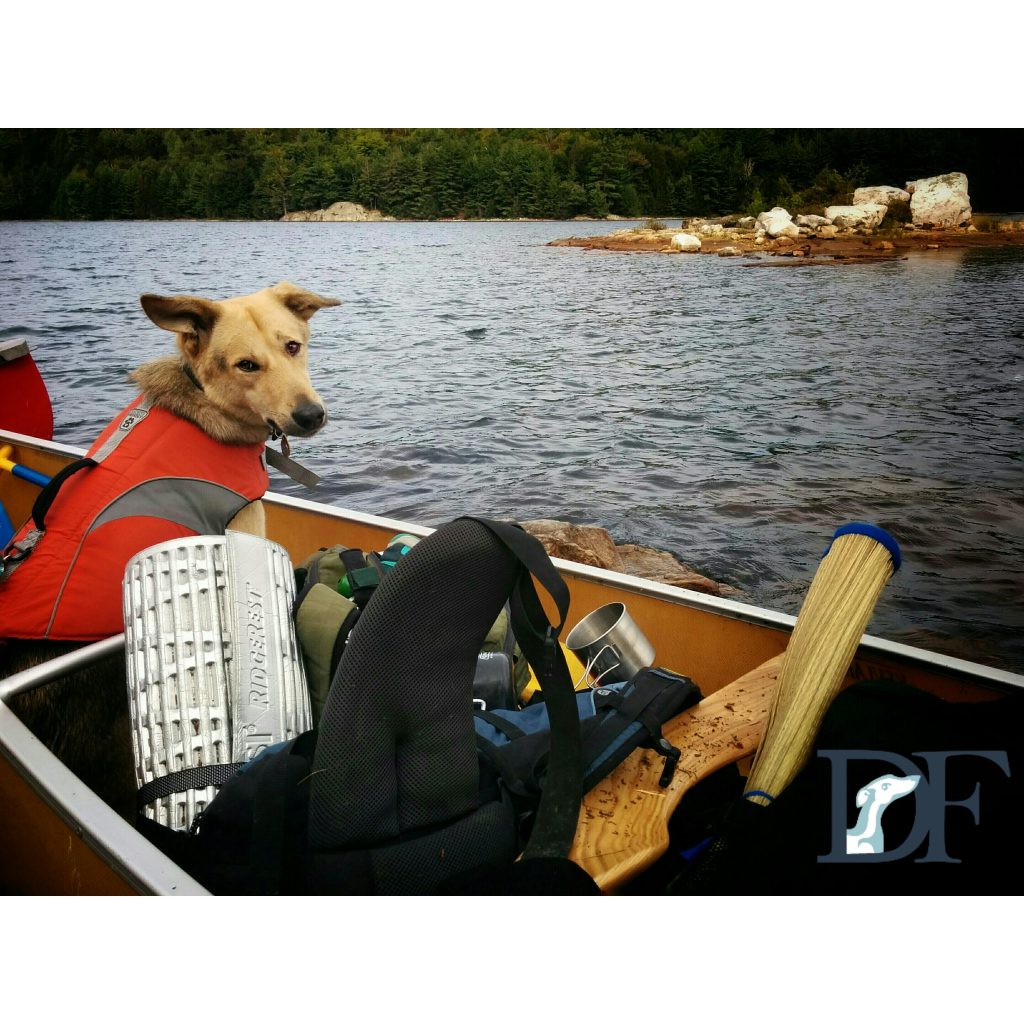 If you're looking to spend some time in the great outdoors, camping, boating and fishing with your pets, you're going to need more than just a pup tent. The world of outdoor pet gear has come a long way and it's never been easier to get out and enjoy the world. Some companies have really run with the idea of embracing the great outdoors. They provide gear, apparel and accessories for all your outdoor needs.
RUFFWEAR
RUFFWEAR is a Canadian company that provides a wide array of dog gear for pretty much any outdoor situation. Their Approach Packs are great for long hikes and camping trips. It doubles as a harness and allows you pooch to feel like they're carry their weight with a job. The Pack itself is
lightweight and comfortable for dogs. It's recommended that your pooch doesn't carry more than one quarter of their own weight and if your dog is new to backpacks you should increase the weight they carry slowly to get them used to it.
People consider their dog's feet to be much tougher than ours. This is true to an extent, but your dog's pads will take a beating if you're going over tough terrain. Grip Trex dog boots are some of the best you can buy for long hikes or rough ground. Not as heavy as a a snow boot or as flimsy as rubber rain boots, Grip Trex are perfect for hikes.
RUFFWEAR is also pretty great at providing world class harnesses. The Webmaster and Front Range harnesses provide a comfortable fit for your dog while working to control their direction and speed.
Canine Equipment
First Aid kits are never something you want to think about while you're on vacation, but sometimes the unexpected happens and you need to act fast. Canine Equipment provides a first aid kit for pets that includes bandages, cleaning solution, gauze, emergency blankets, tweezers and a number of other items that will come in handy when disaster strikes.
H2O 4K9 Water Bottles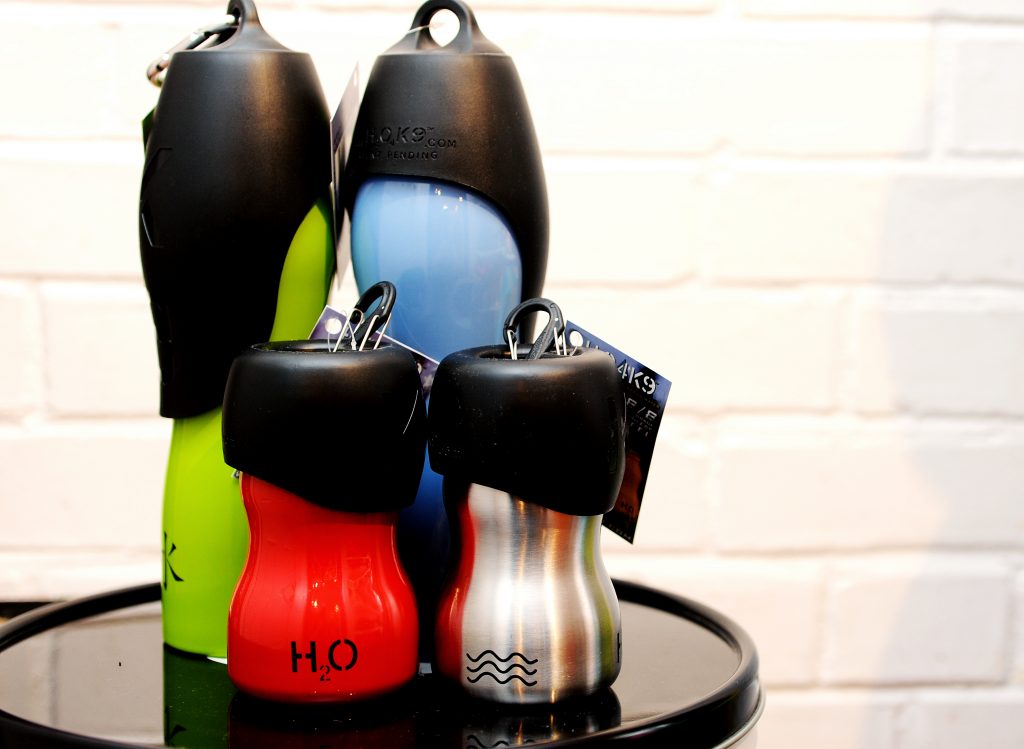 Summer means HEAT! Your pooch is not the great at monitoring their own thirst levels and if you find yourself out and about without a source of water that can be very dangerous. H2O 4K9 Water Bottles give you a portable water bottle. The deep lid converts to a dish that can hold water so your pup can rehydrate while out on the town.
Sadie & Mitz Insect Sprays
Summer means walks in the woods or through fields of long grass and that means you're going to be dealing with insects. Those can be annoying to both you and your fur baby. Sadie & Mitz offers all natural insect repellents. Bug Be Gone is good for avoiding annoying flying pests like mosquitos and Take A Hike can be used to avoid tics when hiking through long grass or fields. These products are so effective that our manager uses Bug Be Gone on herself when she's going to be outdoors during a buggy time of year.