Four Products for Your Teething Dog
You love them.They go with you everywhere. They're a part of the family…so why are they eating your furniture? Puppies can begin teething around three weeks. They receive signals about biting and chewing from their mother and litter mates. Biting can be a a way to communicate or a way to play. They can also learn their place in the pack with other dogs through playful biting. These are all important steps in the development of your young pup. Remember, dogs don't go to the movies or read books, so one great form of entertainment is chomping down on a good toy.
West Paw Hurley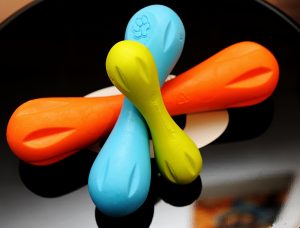 The West Paw Hurley is a great all around toy for the chewer in your family. It's a chew toy, a ball, a stick and a bone all in one. Dogs will love chasing after it for its unpredictable bounce and chewing on it for hours. The Hurly is available in a bunch of different sizes and colours for dogs of any breed. Owners love them because they're easy to clean and even dishwasher safe. Best of all, like all the product's in West Paw's Zogoflex line the Hurley is 100% guaranteed. If your pup ever tears it apart, West Paw will replace it.
Planet Dog Orbee Diamond Plate Double Tuff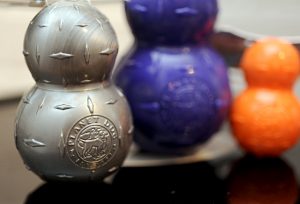 The Orbee Double Tuff looks like a toy you've probably come to know as a kong. The difference is that the Orbee is guaranteed for life. Planet Dog will replace any damaged toys. Just like a Kong the Orbee can be filled with treats or wet food and put in the freezer for a tasty treat that will engage your pooch for a few minutes.Planet Dog rates the Orbee 5 out of 5 chompers. If you need another reason to go with a Planet Dog product a portion of every purchase goes to canine service programs.
Jax & Bones Rope Toys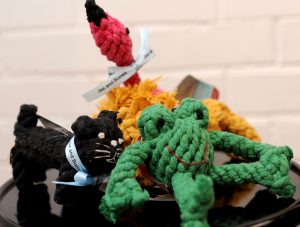 One of the great thing about rope toys is the fact that they mimic many of the textures that puppies like to chew. Most rope toys have long hanging pieces that that are great to grab on to and pull. Little pieces will fall off for sure, but the fact that they're made with organic cotton and are vegetable dyed makes them safe. In fact the natural frays work as doggie dental floss. Rope toys are perfect for puppies and dogs that are aggressive chewers and while they will eventually get torn apart they will deter them from chewing on some of your prized clothes or furniture. Jax & Bones is also a company that believes in giving back. 10% of every purchase goes to animal rescue and welfare organizations.
Elk and Moose Antlers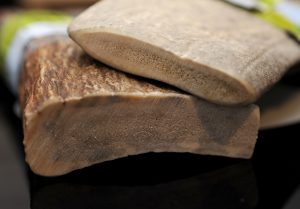 If your dog is a big fan of chewing table legs, sticks, and just wood in general you might consider giving them an antler as a deterrent. They are tough and solid like wood and your dog will love getting at the marrow inside. You can get full and split antlers. Consider getting split ones for puppies. They will be a bit easier on their teeth and a little less frustrating. Most companies will sell only naturally shed antler, so look for that when you're making your purchase.
/