"Must Love Dogs" Contest Winners Announced!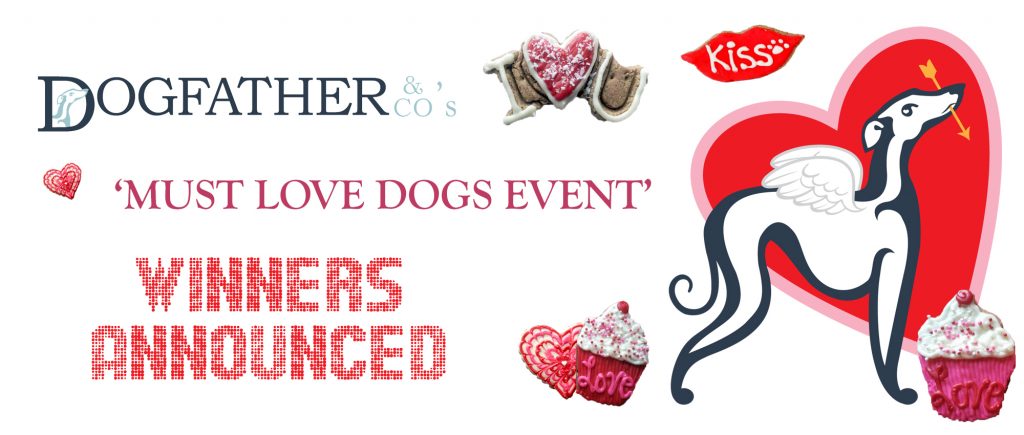 Congratulations to our "Must Love Dog" Contest Winners! If your dogs first name and last name are on this list, you have won something!!
Stella and Chewy's Winners
Molly Jordan
Eddie Deveny
Enzo Sosa
Mr. Pim and Bernie Stokes
Claudia Murphy
Abby and Benny Derkach
Angel Ilnicka
Bowser Bed Winner
Chewie Ohillon
Play Bed Winner
Oscar Lyons
Great Jacks Winner
Jasmine Woods
Play Toy Box Winner
Donlle Teixeira
Sleepy Pod Winners
Oliver Adams – Carrier
Florence MacNicol – Harness
Buddy Belt Winner
Bondi Russel
Grooming Discount Winner
Groomer Haruka – Panda Roy
Groomer Melissa – Turtle Zanderhoeven
Groomer Darlene – Bailey or Cooper Benegoi
Groomer Customers Choice -Coco or Suki Hazel
Trixies Kitchen Winner
Scout Tuer
Sunday Pets Winner
Emelie / Allie
Soft Collar Winner
Bart Kalster
Hunter Winner
Clint E. Goodwill
Health Kit Winner
Holly Sabasch
Plato Treats Winner
Leo Eubanks
PetKind Winner
Theo Styles
Azcor Toy Winners
Zoe Zitnonsky
Kobi Neil
Poppy Paul
Poppy Sokoluk
Sydney Scott
Stella Koustantinov
Once again a big thank you to our distributors who made this event possible!